Be a part of Views from the Longbox Episode 100 this Sunday!
Join Michael Bailey and me this Sunday, January 17, around 10:30pm EST as we celebrate the 100th episode of the VIEWS FROM THE LONGBOX podcast!  We'll be taking live callers through Skype so you can be part of the celebration.  It'll pretty much be an open floor, so callers could share their thoughts about the show, an anecdote about Mike or I, ask a superhero-related question, or simply stop by to say "Howdy!".  We'd love to hear from you!  For all the details on how to call in, please visit the VIEWS FROM THE LONGBOX web site.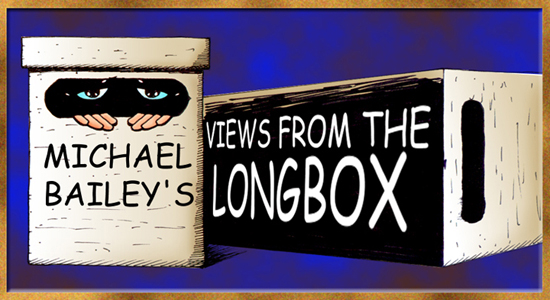 If you are unfamiliar with the VIEWS FROM THE LONGBOX podcast, it's a weekly superhero comic podcast hosted by Michael Bailey.  Typically the show focuses on older comics, hence the reference to "longbox" in the title.  Mike does a great job sharing his insight about comics, while sprinkling in personal anecdotes.  Mike has been kind enough to grant me a semi-regular co-host spot on the show.  We have a good time bantering back and forth and generally disagreeing about everything.  Give the show a try.  If you enjoy reading this blog, I think you'll like Mike's show.
Talk with you on Sunday night!